We open our wardrobe every day, yet it rarely brings us any joy. How many times have you bemoaned the fact you have nothing to wear, while standing in front of a packed rail of clothes? Or rifled through your shelves struggling to find items that go together?
Well it doesn't have to be that way. With a little bit of action, you can transform your wardrobe into a space that makes getting dressed easy. Follow these five simple steps to whipping your wardrobe into shape.
1. Declutter
The first step to creating a dreamy wardrobe is letting go of items that should no longer be in there. If you don't love it or use it on a regular basis, it's time to say goodbye.
And for all those pieces that you absolutely adore but haven't worn in a while because something's not quite right, Clothes Doctor can help. Whether it's mending a hole or altering a dress size, they'll breathe new life into your garment and get you wearing it again in no time.
2. Relocate
Cramming all your clothes, shoes and accessories into one place may seem like a good idea; however you'll find it easier to navigate your wardrobe if you relocate rarely used items.
Anything that's worn once or twice a year, such as ski gear, can be stored under the bed as it doesn't need to be accessible all the time. The same applies to seasonal clothing – keep your summer and winter clothes packed up when they're out of season and rotate them into your wardrobe as the weather changes.
3. Categorise
Think of your wardrobe as a filing system, but way more fun. The key to maintaining sartorial order is to categorise your clothes in a way that makes it easy to see what you own.
Whether you organise by colour, garment type or length (or a combination of all three), find a system that works for you and stick to it. Those 'I have nothing to wear' days will soon become a thing of the past.
4. Homogenise
Matching hangers will instantly make any rail look tidier. If you've got the space, wooden ones are a great option for that Scandi look. There are also some excellent skinny hangers out there for when you need to make the most of limited space.
Uniform storage boxes will keep shelves looking neat, and if you opt for non-transparent ones, don't forget to label them so you know what goes where.
5. One in, one out
When it comes to shopping, this should be your new mantra. Before you indulge in any retail therapy, think about which item you'll be letting go of to make room for something new. It will help you keep your wardrobe under control and curb impulse buys.
And don't forget that Clothes Doctor can refresh any of your pieces that are looking a tad tired – you'll feel like you've got a shiny, new piece of clothing for a fraction of the cost.
To find out more about Clothes Doctor and the fantastic work they do, check out www.clothes-doctor.com.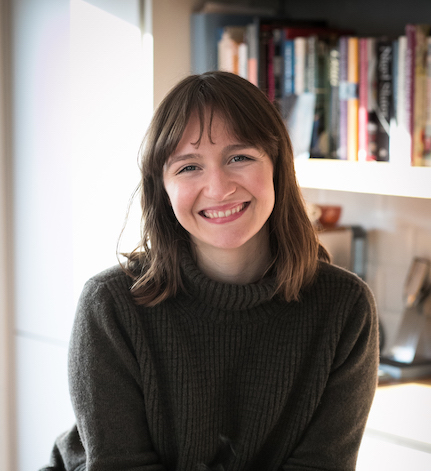 Chloë Howat
Professional Declutterer & Organiser
Chloë is a Professional Declutterer & Organiser based in London. After discovering that not everyone shared her enthusiasm for organisation, tidiness and storage solutions, she decided to make a career of her passion and help people tackle their clutter.
From organising a chaotic home office, to transforming a kitchen into a space worthy of Nigella – Chloë works with her clients to solve their immediate challenge and put in place long-term solutions to ensure their space stays clutter free and true to purpose.
To find out how she can help you restore order to your life, get in touch.