Looking to bring a bit of order to your stuff but lacking suitable storage? Before you hit the shops, take a moment to scan your surroundings and you might just find some free options right under your nose.
Here are three things that we often already own that I love recommending to clients to store and organise belongings.
Glass jars
Scraping out the last of the strawberry jam? Instead of throwing the jar straight in the recycling, consider whether it could house nick-nacks that are otherwise cluttering up a drawer.
Simply soak and wash the jar in warm, soapy water to remove labels and food residue. Then the world's your oyster: a new home for foreign currency, a store for nuts and bolts, or even a pen pot.
Jars are also a neat way to store and stack dry foods that come in awkward plastic packaging.
Shoe boxes
A shoe box, or any cardboard box with a lid, is the perfect storage solution when organising shelves in a wardrobe or cupboard. They come in all shapes and sizes, and they stack (are you seeing a bit of pattern here?).
Before you start throwing all your odds and ends into a box, categorise your items and decide which category will go in which box. Don't go mixing your spare toiletries with your stash of greeting cards.
It's always worth scribbling the category on the box so you can easily find what you're looking for and avoid the temptation to cross-pollinate.
You can even get crafty and decorate your box with wrapping paper for storage that's a little more aesthetically pleasing.
Suitcases
Make your suitcase work even when you're not travelling. Chances are you've already popped it somewhere out of the way so why not use it to store belongings that you don't frequently use, such as beach towels and sleeping bags.
You want to keep items you use regularly close to hand, but anything seasonal or that only gets a sporadic outing can be safely tidied away somewhere out of reach.
If you have an impressive array of luggage, take the Russian Doll approach and place smaller cases inside bigger ones.
So there are three brilliant bits of storage you already own. But that's just the tip of the iceberg. Get creative and share your novel storage solutions in the comments section below. Happy organising!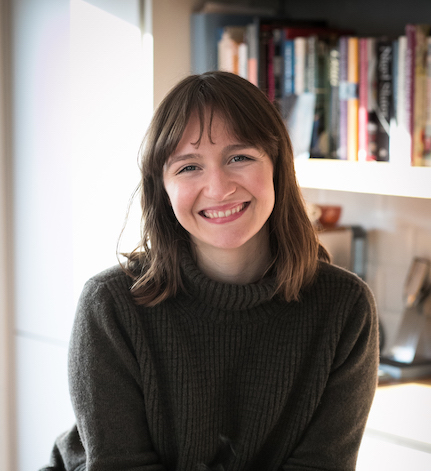 Chloë Howat
Professional Declutterer & Organiser
Chloë is a Professional Declutterer & Organiser based in London. After discovering that not everyone shared her enthusiasm for organisation, tidiness and storage solutions, she decided to make a career of her passion and help people tackle their clutter.
From organising a chaotic home office, to transforming a kitchen into a space worthy of Nigella – Chloë works with her clients to solve their immediate challenge and put in place long-term solutions to ensure their space stays clutter free and true to purpose.
To find out how she can help you restore order to your life, get in touch.