The first time I packed 'hand luggage only' for a fortnight away, I cried. With only hours until my departure, I was drowning in a sea of clothes and tears, unable to fit all the belongings I needed for a few days of winter weather in Europe and a week in the Tropics into my cabin-approved suitcase.
But once the tantrum had passed, I realised that many of the items I'd deemed essential were luxuries (at best). I didn't need stilettos for wandering around city streets, and I certainly didn't need them on the beach. And so the decluttering process was underway, until I comfortably zipped up my bag half an hour later.
We often take far too much on holiday, filling our suitcases with those 'what if' and 'just in case' items that never make it out of the bag. How many times have you got back from a trip with almost as much clean clothing as dirty laundry? There's comfort in covering all the bases, but it's also a heavy burden to carry around – literally and metaphorically.
It's time to revise the packing process and focus on the reason we're jetting off – to take a break from our daily lives and all the things that normally weigh us down.
So how do you pack less? Skip ahead for my quick tips or read on for a more comprehensive guide.
The essentials
The easiest place to start your packing is with the essentials: passport, phone, prescribed medicine, etc. These are the handful of items you need no matter where you're heading.
Now comes the slightly more challenging bit…
Clothes, shoes & accessories
Before throwing all your favourite clothes, shoes and accessories into your suitcase, check the weather forecast, have a think about what you'll be getting up to and consider any dress codes that you might need to abide by. A bit of research will soon reveal which items you should definitely be packing and which you can safely leave at home. For example, if it's going to be sunny, sunglasses are a must. However if it's also going to be only a few degrees above zero, you can safely omit your sandals.
The next step is to build up daily outfits that take into consideration the specifics of your trip. The key here is to choose clothes that can be layered and that work in a variety of combinations. That top with the ruffles may look amazing, but if you can't easily wear it with other items, it's not going to be your friend abroad. The same goes with shoes and accessories. Leave out any items that can only be worn as part of a single outfit, unless it's attire for a special occasion, such as a wedding.
Also be mindful of packing unnecessary multiples – you only need a pair of pants for each day that you're away, and you certainly don't need more than one sun hat.
If you're nervous about running out of clean clothes, find out whether there are laundry facilities at your accommodation. And worst case scenario, you can always do a sink wash if you haven't brought enough stuff with you.
Toiletries
When it comes to packing toiletries, the temptation is to throw all our everyday products into the suitcase. But take the same approach you have with your clothing. Consider what you'll be getting up to and whether you really need two moisturisers and three shades of lipstick to do it.
I'm a big believer in ditching (most of) the make up while on holiday, not just because it's an opportunity for our skin to breathe, but we just don't need all the war paint. The fresh air, the sunshine, the cocktails – you'll have a natural glow in no time.
There's also usually a natural limit to how much you can pack due to airport security restrictions on liquids. However a bit of creativity ensures you can travel with most of your toiletries without weighing down your bag.
I usually buy minis of my favourite products once I'm through airport security so I don't need to worry about the liquid allowance. If you prefer to leave home with everything you'll need, decant your lotions and potions into small bottles and tubs (under 100ml). Check out MUJI's offering – they come in all shapes and sizes. Samples are also a good option when you're trying to squeeze everything into a small plastic bag.
If you're feeling particularly creative, the best way to beat the liquid allowance is to find non-liquid alternatives for your toiletries. For example, I swap my liquid eye makeup remover for face wipes. Simple do a handy travel-sized pack that saves space and weight.
Technology
With most of us spending an unhealthy amount of time in front of a screen, take this opportunity to leave your tech at home. Your phone is really all you need, and a Kindle if you're an avid reader and know there'll be some down time. Otherwise keep your suitcase as tech-free as possible.
If you're travelling long distances with children, a tablet to entertain them can be a life saver but make sure it's stowed away as soon as you arrive at your destination so there's no distractions during your holiday.
The most important thing to ask yourself during the packing process is 'Will I actually use this while I'm away?'. Be honest with yourself and you'll quickly realise what's essential and what's just suitcase clutter. Ultimately, your holiday is about great experiences and creating wonderful memories. If you have a slightly limited clothing selection, will that really make a difference?
Most of our belongings are luxuries and when we deprive ourselves of them, we quickly realise how unessential they are. Decide what you truly need, and ditch the rest.
And on a more practical note, travelling hand luggage only saves oodles of time at the airport – you can check in online and head straight to security when you arrive. And you won't have to wait for your bag at the other end. You can often save a bit of money on your airfare too by opting out of a bag in the hold, and you know you won't risk paying an excess baggage fee.
So go forth and embrace hand luggage only travel. And if you need a quick reminder of the key points, here are my top tips to packing lighter.
Start with the essentials: your passport, phone, prescribed medicine, etc.
Consider the weather, activities you'll be doing and dress codes you may need to abide by before packing anything.
Create daily outfits from items that work in different combinations and that can be layered.
Don't pack unnecessary multiples of items.
Be as discerning with your toiletries as you've been with your clothes. You just don't need as many lotions and potions on holiday.
Get around the hand luggage liquid allowance by picking up minis of your favourite products in duty free, using samples or decanting your lotions and potions into travel-sized bottles.
Swap liquid toiletries for non-liquid alternatives. For example, opt for face wipes instead of liquid eye make-up remover.
The only tech you should bring on holiday is your mobile, a Kindle and an iPad if you're travelling with children.
Keep asking yourself, 'will I actually use this while I'm away?' and be brutally honest with yourself.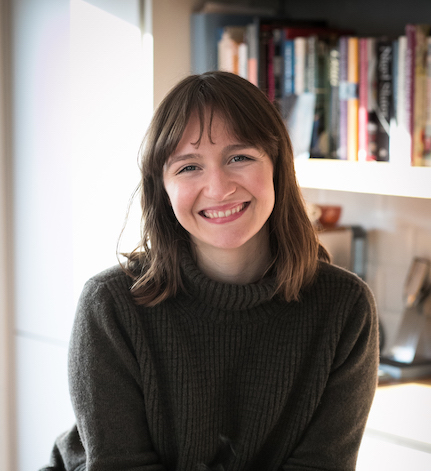 Chloë Howat
Professional Declutterer & Organiser
Chloë is a Professional Declutterer & Organiser based in London. After discovering that not everyone shared her enthusiasm for organisation, tidiness and storage solutions, she decided to make a career of her passion and help people tackle their clutter.
From organising a chaotic home office, to transforming a kitchen into a space worthy of Nigella – Chloë works with her clients to solve their immediate challenge and put in place long-term solutions to ensure their space stays clutter free and true to purpose.
To find out how she can help you restore order to your life, get in touch.